BEE BOXES
BEE BOXES
SAVE THE BEES!
A curated collection of bee related products from amazing small businesses including bee friendly wildflower seeds.
The last 50 years has been witness to huge declines in pollinators such as bees and butterflies due lots of factors including loss of habitat. Lets all do our bit to help restore some of these vital habitats and get growing!
Whether you live in the city or the countryside you can sow seeds in your garden, window boxes or other open spaces. By doing this you'll be directly helping to save our bees and butterflies by growing wildflowers that are rich in pollen and nectar that these beautiful insects need to survive. Since the 1930's the UK has lost 97% of its wildflower meadows but together we can help to start to reverse this.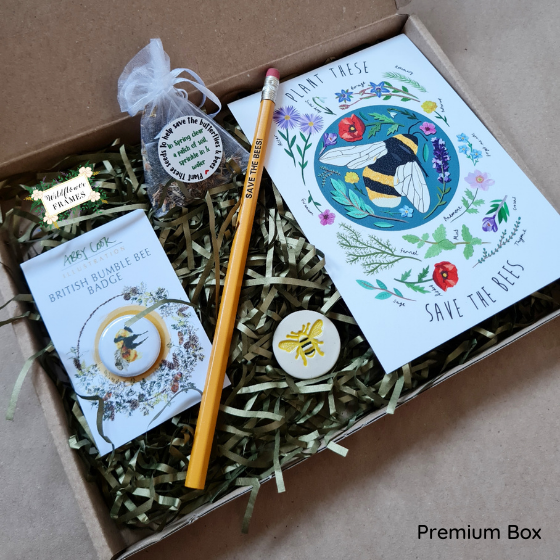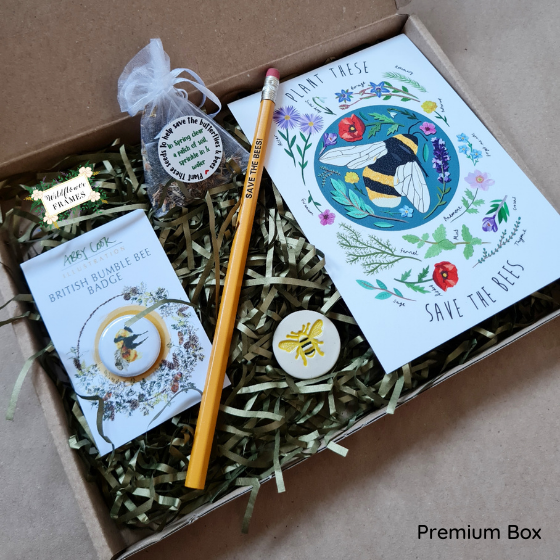 These beautiful boxes are the perfect treat for any bee lover. A selection of 5 items handpicked from amazing small businesses across the UK.Premium b...
View details