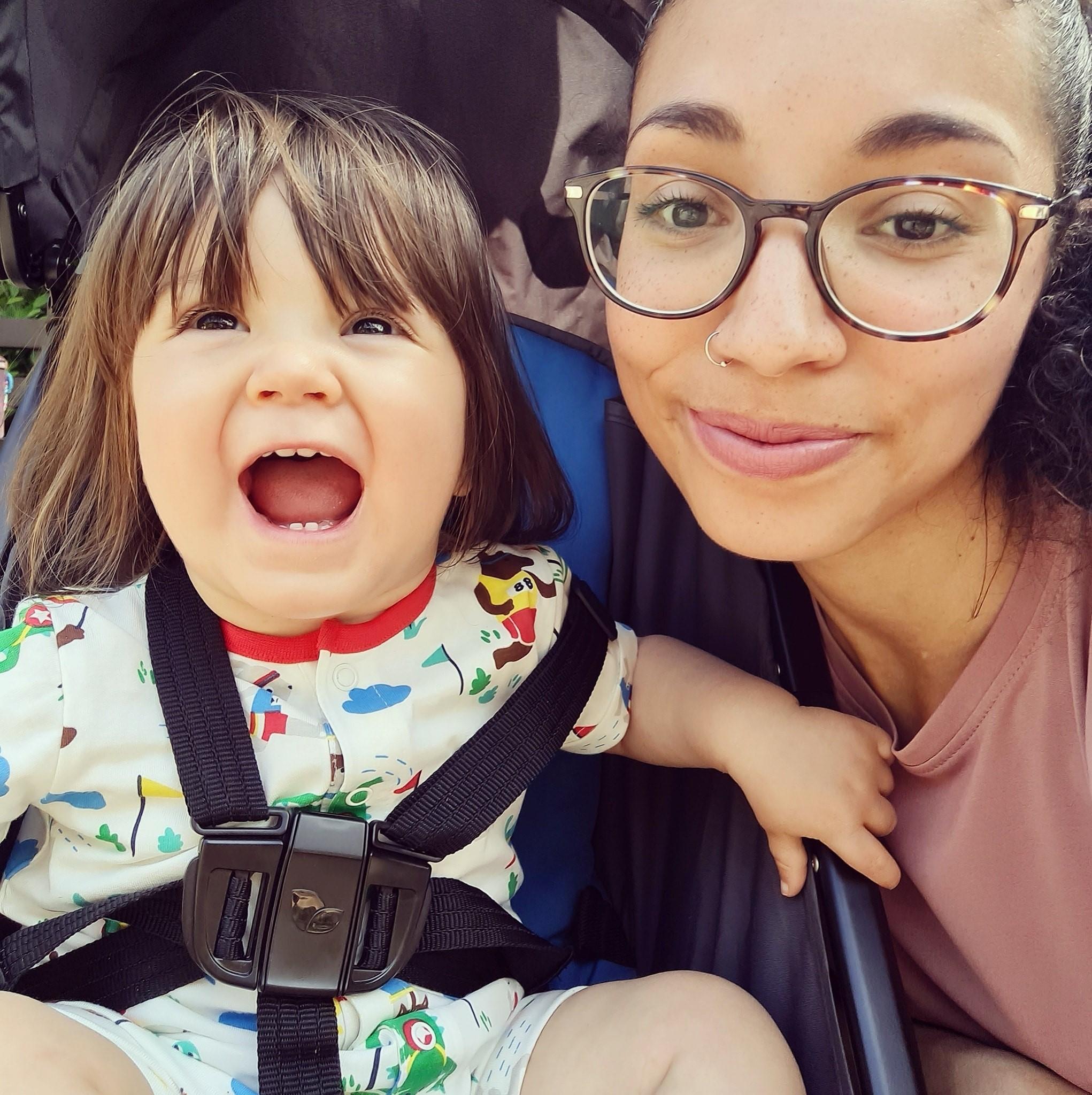 Hi & Welcome :)
My name's Jodie and I run Wildflower Frames from my craft room in Warrington, Cheshire.
I'm wife to a lovely husband and mama to our gorgeous little boy who was born just before the original lockdown. He is affectionately known as 'the crazy haired baby!'.
I lovingly create beautiful framed collages from your special occasion cards and photos. It all started in 2018 after my own wedding when I was thinking of ways I could display our wedding items around the house. It made me sad to think of our cards just gathering dust in a box and so I put my crafty hat on and got to work. After a brilliant response to my first collage and many requests from friends and family, Wildflower Frames was born. I'd always enjoyed crafting and frequently made cards, scrapbooks and the majority of the items at our wedding and so it seemed like the perfect hobby to fill my free time. Little did I know Wildflower Frames would grow and grow and grow and just under 3 years later I'd be setting up a website and struggling to keep up with demand!
Over the last couple of years I have been making frames for people up and down the country. Word of mouth from happy customers means I am often fully booked months in advance. I take pride in every collage I create and spend many hours on every order. It's this attention to detail and high standard of finish which has seen Wildflower Frames become the number one go to place for keepsake card collages in the UK. Due to this high demand, spaces for bespoke commissions are limited and only become available a couple of times a year.
If you have ever fancied getting crafty yourself why not check out our DIY Craft Kits HERE. I'll teach you everything you need to know to get started and in no time you will have your very own Wildflower Frame!
For exclusive offers, sneak peaks & discounts sign up to the monthly NEWSLETTER. You can also check out our social media accounts below to take a peek behind the scenes and check out my latest work in progress.

FACEBOOK & INSTAGRAM
Thank you for stopping by! And thank you for supporting my little business, it really means the world.

Jodie xx